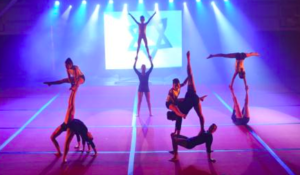 Buy Rimonim ✔
Buy Yom Kippur Machzor ✔
Break Fast ✔
Build Sukkah ✔
Plan Chol Hamoed Sukkot Activities  ???????
What are your plans this Sukkot?
Yes, your kids were just on vacation.
Yes, you are still paying off your summer trip.
Sukkot vacation is quickly approaching!
No more procrastinating.
It is time to plan.
Good news!
We live in the great city of Modiin Maccabim Reut, the hosts of the International Circus Festival.
"Like every year, this year the circus festival is returning with great new performances that will give guests a magical cultural experience with performances that have not yet been seen in Israel."
-Mayor Haim Bibas:
Entrance to the festival is FREE.
Yay!
Bring your whole family!
Come every night!
Pack snacks and drinks.
Best bang for your buck or shekel!

International Circus Festival
When?
Chol Hamoed Sukkot.
October 8-10 between 6 pm and 10 pm.
For the sixth year, the Circus Festival will be lining the streets of Modiin during Chol Hamoed Sukkot.
What?
The International Circus Festival showcases on the 13 stages modern, surprising and unusual circus performances from leading Israeli artists and performers from abroad.
Performances include
acrobatics and aeronautics
juggling and fire performances

What's New This Year?
"Every year we think and prepare to upgrade and renew the circus festival with more ideas, performances, and innovations for the children."
-Elad Shimonovitz, a member of the city council and cultural portfolio holder.
"Noyas Um"

show from Brazil which combines contemporary dance, acrobatics, juggling, contact, and capoeira.
A-TA-KAI

presents a surrealistic performance of huge illuminated figures flying above the heads of the audience, creating an avant-garde and surprisingly original performance.
The French show

Ups and Downs a

show influenced by the humor of Charlie Chaplin and Buster Keaton.
"The Circus of Oz"

will also come to the festival in an innovative and surprising circus version with all the familiar characters: the straw man, the tin man, the cowardly lion, Toto the dog and of course the Great Wizard of Oz.
A water-based show that tells about the mermaid who was born in the water and becomes a human daughter and learns the happiness and pain of living in the human body when the whole show takes place in a bath.
Nember

Competition

a competition with special circus segments of carefully chosen artists and artists. The winner will be chosen by professional judges.

Invite Your Friends
"The circus celebration is an experience for everyone and for any age, I invite the city's residents to be Ushpizin in our international circus pavilion. "  
– Alon Schmidt, Director of the Culture and Events Division
I'll be there!
Come find me!
Watch me fly high with the Hebrew Flying Trapeze!
Links
What other free events are you going to this Sukkot?
Yocheved Feinerman, High Energy Mom, covers everything in Modiin from lifestyle, family, real estate and local news.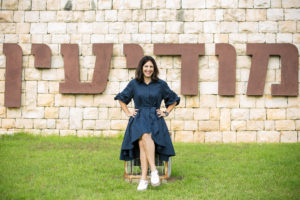 Follow High Energy Mom on :
    https://www.facebook.com/highenergymom
http://www.instagram.com/highenergymom
http://www.twitter.com/highenergymom1

If you have a scoop to share with High Energy Mom hit her up on facebook or twitter or shoot her an email highenergymom@gmail.com.