I wonder if the ancient Hasmonean Dynasty had a system of public transportation. Or did they just depend on actual "horsepower"?
On August 30, with great fanfare, the municipality of Modiin opened up the new and improved Public Transportation Terminal.
According to the Iriyah, more than 12,000 people rely on daily public transportation.
How is it working for you?
What does the public think of the new transportation system?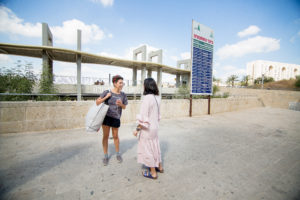 To Catch You Up…
Early Modiin
In the early 90's our modern city of Modiin was conceived.
Yitzchak Rabin z"l laid the cornerstone in 1993.
Right from the start, the highest standards of urban planning were implemented with a focus on future growth and environmental concerns.
First Residents:
In July of 1996 the first residents moved into the city, and in 2003, the Israeli Interior Ministry unified Modiin with Maccabim-Reut.
Today, 92,220 residents consider Modiin their home.
Future projections predict that in the next ten years, Modiin will be the fourth largest city in Israel with over 120,000 residents will be living in Modiin.
The final stage of development will bring the population to over 250,000 people.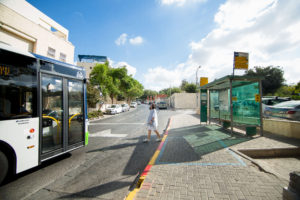 Residents of Modiin – Who are We?
Israeli Middle Class
Modiin residents are considered part of the Israeli Middle Class. Nationally, Modiin is rated at level 8/10 in terms of socio-economic development with a higher average monthly salary than the rest of the country.
Well Educated
Modiin has one of the highest percentages of matriculation in Israel with 76.5% of Modiin students graduating high school.
There is a wide choice of school systems offering unique educational experiences.
Olim
Modiin is a sought after destination for Olim. According to Nefesh B'Nefesh, 12% of the population is made up of Olim Chadashim (up to ten years).
Why Did We Choose Modiin?
Residents overwhelmingly report that the primary reason that they chose Modiin is the central location. Located in the center of Israel, Modiin is 10 km east of Ben Gurion Airport, 35 km southeast of Tel Aviv and 30 km west of Jerusalem.
Residents move to the city with the belief that an urban city like Modiin, will provide public transportation ensuring an easy commute to jobs throughout the center of the country.
Shevi Riback, a Modiin resident explained,
We moved from the Gush to Modiin, and one of the biggest reasons we did that was better public transportation. I have 2 kids and we both work and we don't have a car. We rely heavily on public transportation.
Public Transportation: Friend or Foe?
Train Station
In 2007, Israeli Railways opened up a large underground station, connecting Modiin to Ben Gurion Airport, Tel Aviv, and as far as Nahariya.
Jerusalem promises to be a short 30-minute ride, with the completion of the railway service to Jerusalem, slated for 2018.
More than 252,693 people used the train every month from Modiin to Tel Aviv and the numbers are continuing to rise however many people get to the train by bus: Are they synched?
Buses
Over the last twenty years, there have been constant changes in the bus transportation tender.
The first bus company in Modiin was Margalit – then Connex Transportation.
Viola soon took over the tender and promised big changes. However, confusion ensued when they rolled out their new changes in one day.
In 2013 Kavim Public Transportation won the bus transportation tender and promised that complaints would be addressed and Modiin residents would finally see big changes.
Grand Opening
A few weeks ago, the city of Modiin opened the new public transportation terminal in the city center, adjacent to the Modiin Merkaz train station.
City officials reassured residents that the new terminal would herald a time of change for public transportation in Modiin.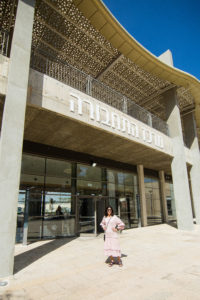 New Terminal = Improved Transportation?
In response to the requests of the residents, both Kavim and the Municipality of Modiin promise
Bus lines will operate more frequently.
New routes will be added.
The regular intercity bus lines will depart from the new bus terminal.
During peak hours the inter-city bus lines will continue traveling in one direction in the morning hours and in the opposite direction in the afternoon hours.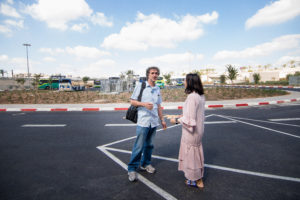 Special Emphasis
According to the municipality special emphasis was placed on the needs of the main users of public transportation, students, and pensioners. Along with additional lines added to various employment hubs.
The Public Reaction
The new transportation system seems to be all people can talk about.
Everywhere I go, both physical places like Aroma in the mall and virtual conversations on Facebook and other social media outlets have centered around transportation.
Kids and adults of all ages – have strong opinions about the past, current and hopefully improved the future system.
Positive
Some are pleased with the new system.
Rachel Schildkraut Sabbah said,
"The new Kavim have really been great for our family. My kids can now get to three different places across the city quickly on one bus that previously would have been two buses and over an hour of travel.
The buses are also coming more frequently. The schedules and routes they printed and distributed are clear and easy for my 10-year-old to understand. I'm overall very happy."
Another pleased Modiin resident is Leah S. Goodman.
"So far, we're not having any problems, and the new line is perfect for my daughter's school route, so I really can't complain"
Frustrated
However, some residents have had a much different experience.
Since moving to Modiin, Shevi Reback has had a challenging time with the public transportation.
"Whoever put together these buses clearly doesn't use public transportation that often. Now I can't go to the Ironi pool/gym because it takes too long. There used to be a bus from Emek Hahula to the pool. Now I need to take two buses which take 40 minutes. If I decide to walk, it's in this blazing heat with my 2 kids."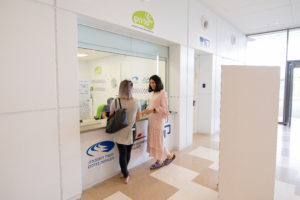 Could the New System be Worse?
According to Sabrina Perl, the answer is yes.
"I use public transportation in Modiin daily, and honestly, this is the worst setup of public transportation I have seen in a city. The buses out of and into Modiin are more or less reliable, but the buses within the city are not. The times are inconvenient and there is sometimes 30-45 minutes between bus times. More people could get around on public transportation if it was more reliable"
Students
According to the Modiin municipality, more than 27,796 students started school this past September and rely on public transportation.
Parents have been complaining that their kids have no way to get to school, are confused by the new schedule's times and numbers.
One Modiin parent theorized that,
"they should have tested the system during the summer so that they could get it in shape for the new school year instead of testing it at the same time as school beginning."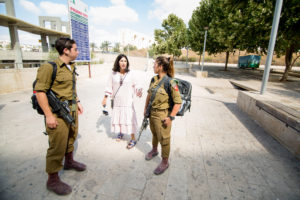 Deputy Mayor
The deputy mayor, Ilan Ben Saadon is responsible for the transportation portfolio.
Last week, I visited his office at the iriyah, in the hopes of discussing the situation with him. His secretary informed me that he is very busy working on the new system.
GREAT! That was the best news. Please spend all your working hours responding to the needs of residents.
Open Letter
In a letter he recently penned to the residents of Modiin, he praised them for their commitment to the improvement of the city.
Without offering any solutions, he listed all the different bureaucratic offices, that are indeed responsible for you carrying your three children up a giant hill in the heat of the day. He helpfully listed all their contact information, so that when you are waiting for the bus to (maybe) come – you could call or email.
"The municipality is responsible for: infrastructure, marking of roads and sidewalks, source stations, enforcement, road signs, maintenance of the transportation center, monitoring and supervision of residents' requests to the responsible bodies.
The responsibility of the Ministry of Transport and Kavim Company is to determine the location of the stations, the routes of the lines, the problems of distributing a bus line, the non-arrival of buses, the delay of buses, the stopping of stations, the behavior of drivers and the maintenance and cleanliness of buses."
Address for Comments
With a strong desire to improve the quality of life for people in Modiin, Saadon welcomes comments and concerns. He urges residents to contact him on his cell phone 052-2501365, or his office number 08-9726107 or by email ilan_bs@modiin.muni.il.
Additional Links for Complaints
Filing a complaint with the Ministry of Transport regarding the conduct of public transport and other matters – http://bit.ly/2sTFgAm
Online complaint form for the Ministry of Transport – http://bit.ly/29LUr0Q
Information about the new public transportation system – http://bit.ly/2iWbpDS
Kavim Company: Customer Relations – *2060 Information Center *8787
Inquiries about matters under the responsibility of the municipality – Hotline 106 and 08-9726020
Your Legal Rights
Many people have tried to follow Ilan Ben Saadon's advice and send email complaints to all of the many places that he suggested.
However, judging from my own visit to the iriyah, and the reactions of friends, we do not feel that anyone is really listening to us.
Well, I have learned that Facebook, is not the only place to vent your frustrations. In fact, you are not a "complainer" or an "angry" person if it takes your son 90 minutes to get to school.
According to Israeli law, residents are entitled to a working system of public transportation.
The organization http://15minutes.co.il/ (15דקות) works hard to protect your rights.
Quick Response
When I emailed the organization, I received an extremely quick response.
Gil Yaakov, CEO of 15Minutes, (Rosh Mankal) encourages the residents of Modiin to be vocal. Residents do not have to remain silent and hope that city officials will make everything better. It has been over 15 years, that some of us are dealing with these issues.
Gil Yaakov said,
"Following the reform on the public transportation lines in Modi'in, we call on the public to speak out and report to 15 Minutes in order to work with the authorities. We believe that the public will benefit from faster transportation, prioritized routes, and routes that are determined based on the specific needs of the passengers."
Yaara Tziri, a representative in the customer service department at 15Minutes explained,
"We are currently in the process of collecting requests from Modi'in residents, which we will transfer to the Municipality and the Ministry of Transportation. Modiin residents can register grievances by clicking on the link טופס תלונה


Proud to Live in Modiin
Modiin is an amazing city to live in. Our residents benefit from the schools, parks, shopping, amenities, cultural arts, municipal events, and much more.
Yet, Modiin families continue to find it difficult to live in certain areas without a car.
Students have trouble commuting to school.
Pensioners and other adults find it difficult to perform simple errands like picking up groceries from the supermarket or visiting a doctor or commuting to work.
We all appreciate the continued efforts of the municipality specifically, the Deputy mayor, Ilan Ben Saadon and we hope that he will be successful in bringing about the necessary changes.
As early as this coming Monday!
Changes
I was informed that new changes would be going into effect this coming Monday. Here is the Iriyah's link to announcing the new changes. http://www.modiin.muni.il/ModiinWebSite/ChannelArticleNews.aspx?PageID=2_295&id=3066
Hooray!
I hope that the next conversation that I eavesdrop on will highlight the great new bus route that helps the young mother get to Tipat Chalav more efficiently.
All We Ask
We are begging for an end to public transportation woes.
We are asking for the bus to be on time and take our students to school.
A bus to be listed on the schedule that can help a pensioner arrive on time to the doctor.
A bus to take us to the train so we can be on time for work.
We are asking for improvements that will help improve the quality of life in the greatest city!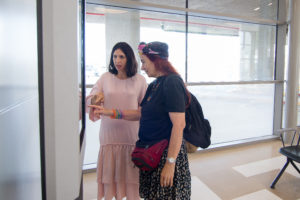 What are your suggestions for improved public transportation in Modiin?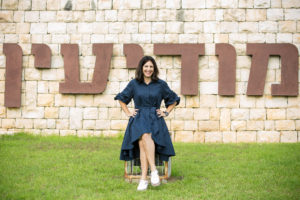 Yocheved Feinerman, High Energy Mom, covers everything in Modiin from lifestyle, family, real estate and local news.

Follow High Energy Mom on :
http://yochevedfeinerman.com
https://www.facebook.com/highenergymom
http://www.instagram.com/highenergymom
http://www.twitter.com/highenergymom1

If you have a scoop to share with High Energy Mom hit her up on facebook or twitter or shoot her an email highenergymom@gmail.com.