Welcome home! How was it! Did you bring enough food? Enough water? Were your new hiking boots the right size? Was it cold? Hot?
These were the questions, we asked our daughters, this morning, after hugging them tight, and welcoming them home from their trip.
Tragically, instead of asking these questions, hugging their daughter tight and welcoming her home from her trip, the Shnerb family, is asking a different set of questions.
Tears of joy. Wailing of heartbreak.
Rina, of blessed memory, was murdered this morning, while on a hike, with her father and brother.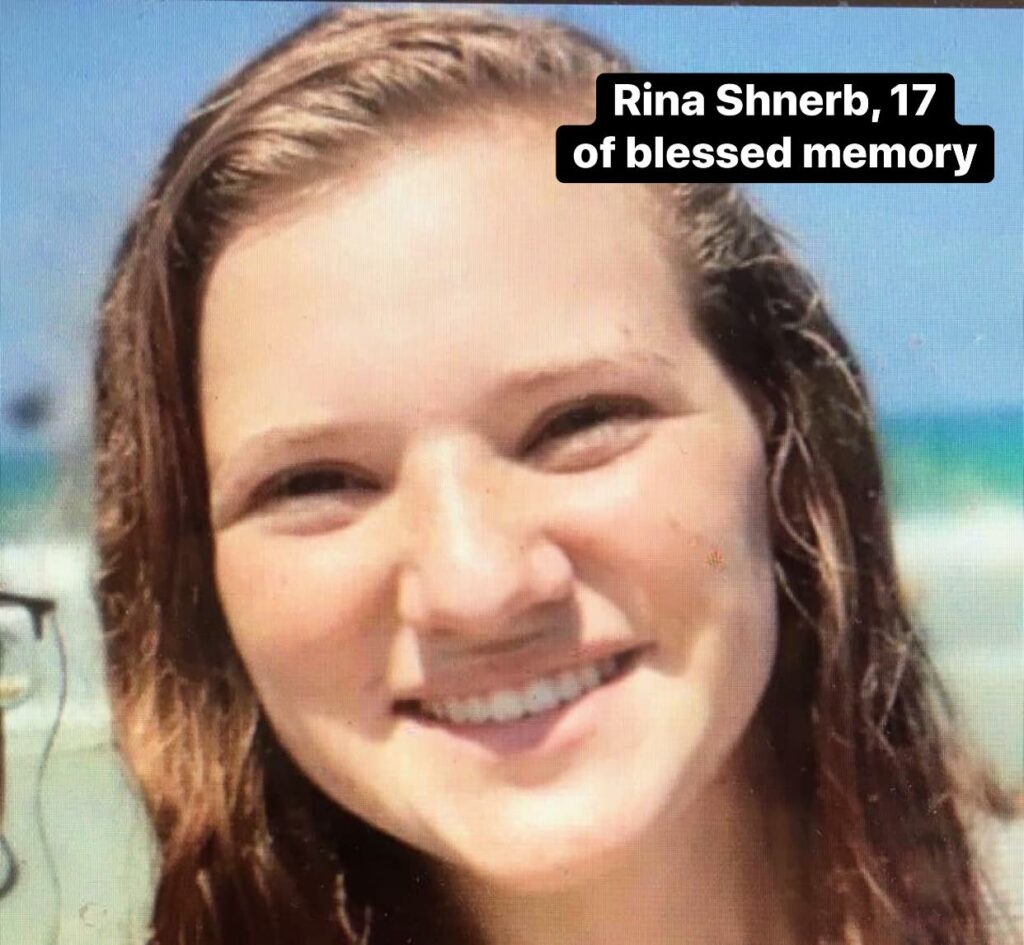 There will be no welcome. Instead, her family is forced to say goodbye.
Another funeral.
Another burial.
Another empty seat at a Shabbat table.
Another hole in our hearts.
Davening (Praying) for a Refuah Shelaimah (speedy recovery) for Dvorot and Dvir Chaim, in serious condition. (Dvir Chaim ben Shira Esther)
Davening for our Israel Defense Forces, our sons, and daughters courageously defending our borders and hunting down the terrorists.
May all of our children return home safely.
Shabbat Shalom.