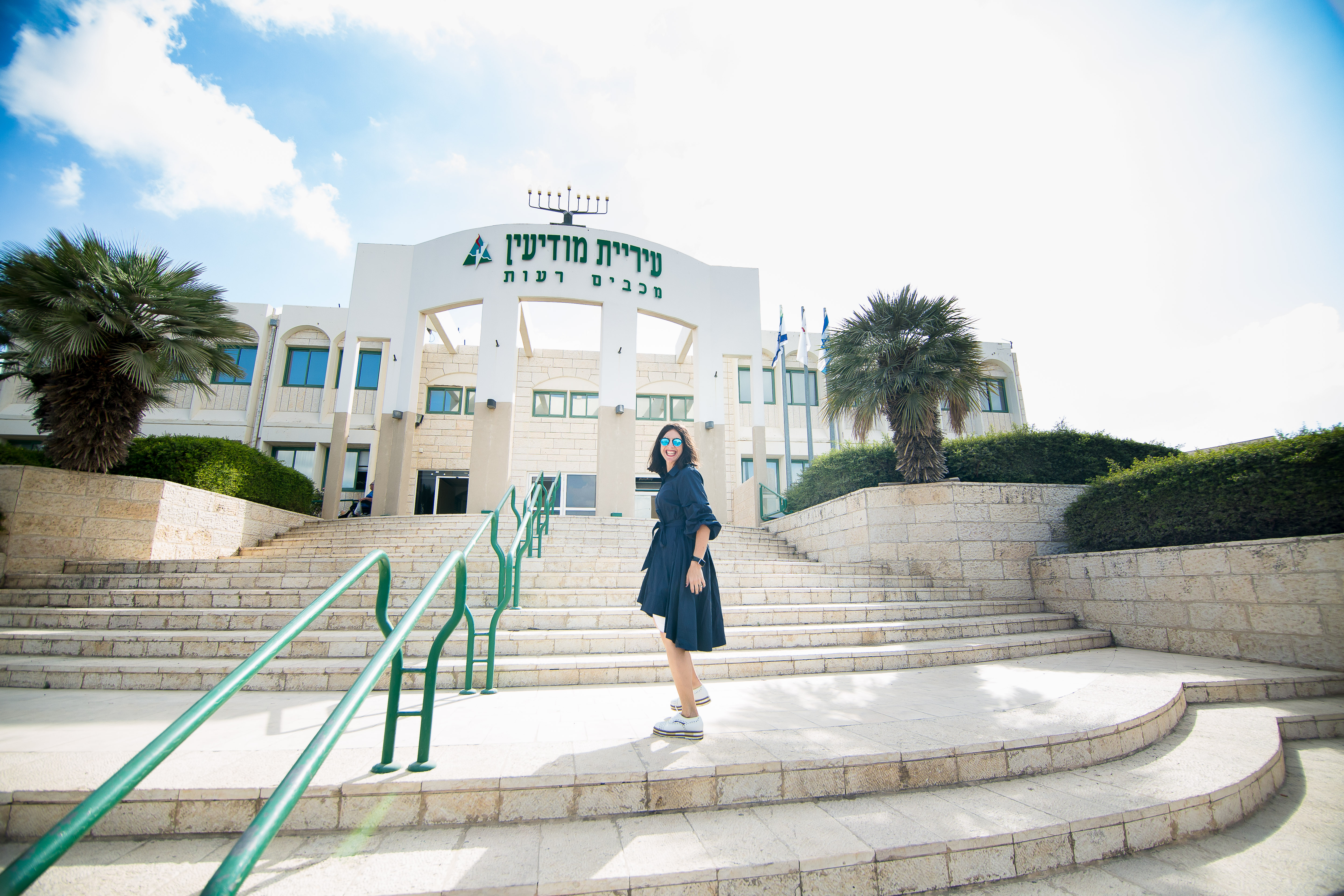 By:
Yocheved Feinerman
In just a few days, my family will gather for Chanukah. Outside in the courtyard of our home. Alongside chanukiot filled precisely with pressed olive oil. Continuing the tradition of the ancient Maccabim.
בָּרוּךְ אַתָּה אֲדֹנָי אֱלֹהֵינוּ מֶלֶךְ הָעוֹלָם אֲשֶׁר קִדְּשָׁנוּ בְּמִצְוֹתָיו וְצִוָּנוּ לְהַדְלִיק נֵר חֲנֻכָּה
Blessed are You, Lord our G‑d, King of the universe, who has sanctified us with His commandments, and commanded us to kindle the Chanukah light.
My neighbors will assemble with their families.
The streets of Modi'in will gradually be infused with light.
We have returned.
Great miracles along with tremendous personal and national sacrifice have empowered us to raise our flag high in the air.
Streets, roads, houses, schools, thriving businesses, mikvaot, and synagogues continue to be constructed.
Modern Israeli communities that replicate our past.
Proudly we stand high up on the mountain.
Centered between the holy city of Jerusalem and the industrial Jaffa Coast.
Mindful.
We are a link in the chain.
Grateful.
We are living a miraculous existence.
בָּרוּךְ אַתָּה אֲדֹנָי אֱלֹהֵינוּ מֶלֶךְ הָעוֹלָם שֶׁעָשָׂה נִסִּים לַאֲבוֹתֵינוּ בַּיָּמִים הָהֵם בִּזְּמַן הַזֶּה
Blessed are You, Lord our G‑d, King of the universe, who performed miracles for our forefathers in those days, at this time.
Read more on Times of Israel