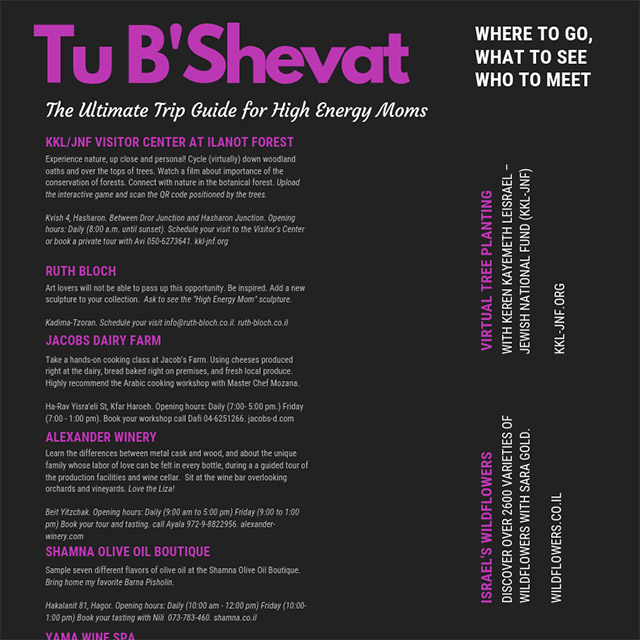 Tu B'shevat is on the horizon.
Where are we going?
Looking for an elevating and energizing experience.
I researched – asking High Energy Experts. I beta tested the itinerary.
Here it is. The ultimate list of high energy things to do this Tu B'shevat.
Is that it?
Nope, there's more.
Oh, there's much more.
Right, Margalit!
This guide centered around the Sharon region. There are many more gardens, more historical sites, countless cafes, and more great spas. The sheer amount of potential energizing tiyulim is unbelievable.
This Ultimate Guide To Tu B'shevat should have you, a High Energy Mom, covered for this year. If you have something to add or a question, happily leave a comment.
Have a High Energy Tu B'Shevat!
Thanks, Margalit Frydman of Margalit Tours for these high energy Tu B'Shevat travel ideas! Looking forward to Tu B'Shevat!
Click here to book your next travel experience with Margalit. Or call Margalit at 972-544844913
Any chance, you are free to guide us?