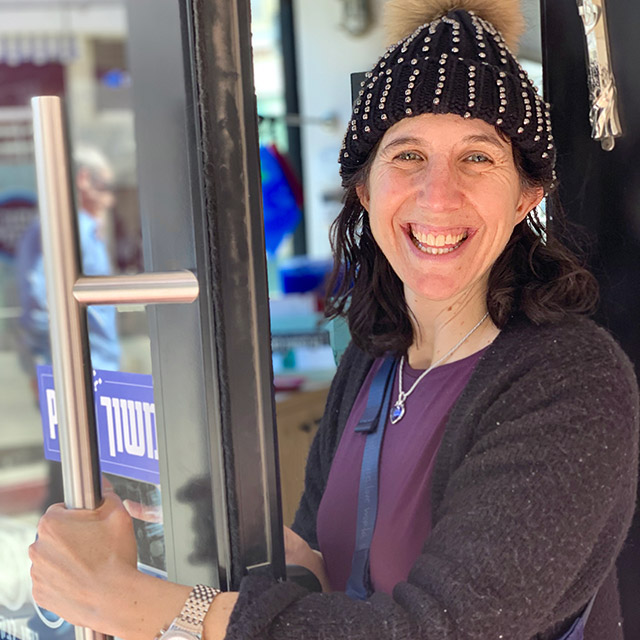 After a LONG morning at the US Consulate, renewing Ellie's passport, I knew we had to do something fun!
What!?!? (isn't there a blog filled with ideas for #highenergymoms?)
After being reunited with my phone, I immediately messaged טיים אאוט תל אביב Time Out Tel Aviv food writer Keren Brown and asked for her help!
In a few minutes, our day was set!
Shopping Dizengoff Square
Culture Tel Aviv Museum of Art
Lunch בלקן Balkan – מטבח בלקני עכשווי
Absolutely loved our business lunch!
Entree: Small little plates: Ikra / Skordalia / Kyopolou/Tzatziki Dip / Goat Feta Cheese with Ajvar and Serbian Shopska Salad
Main Dishes: Stuffed Baked Beet wheat stew and Fish and Chips
Dessert: Knaffé
Had to catch the train – so we will have to save the museum for next time!
Thanks for a fabulous itinerary Keren Brown